Once upon a time, SEO was all about to find the "5 gold keywords" you believe they'll bring traffic to your website, repeat them in your content and you're done. This is what keyword research was mostly about.
Nowadays, things have completely changed. SEO is increasingly driven by natural search language, that is, people doing searches. Even, if it seems a very simple process, it has a lot of steps and factors you have to consider.
So, when it comes to developing and executing an SEO strategy, most businesses don't know where to begin.
The first fundamental step in developing a successful SEO strategy is implementing effective keywords, or as it called: Keyword Research.
What is keyword research?
Keyword Research is one of the most important and valuable activities, in order to build and implement a successful SEO strategy
Keyword research is the process of finding these words that people use to find what they're looking for on the search engines.
The knowledge about these actual search terms can help inform content strategy or marketing strategy overall.
Let's take a look at what it takes to conduct keyword research, in 5 steps.
Step 1: SEO Aside, your business first
Make a list of important, relevant topics based on what you know about your business and find specific keywords.
To kick off this process, think about the topics you want to rank for in terms of generic buckets. Then, come up with 5 – 6 topics, that are really important for your business/industry.
Put yourself on your buyer personas' shoes and think about what types of topics would your target audience search that you'd want your business to get found for.
You might have generic topics or more specific topics.
After you find the topic buckets you want to focus on, it's time for brainstorming!
Now you have to identify keywords, that you think people would type in, related to that topics.
So, you can create a spreadsheet and keep all the specific keywords you found according to the topics- buckets and you can add up more keywords later.
Extra tip: search synonyms of your keywords to use them in your content. Even better create content based on your main keywords.
Step 2: Don't forget the competition
Well, everyone knows that you have to keep your friends close and your enemies closer.
It doesn't matter what industry you're in, you should keep track of your main competitors and make a list.
So what is the second secret for a successful SEO strategy? But of course, the competition analysis. To beat the competition, you should spy on every marketing move your competitors make.
Make another list tracking competitors' search rankings, the keywords they use, and anything else they do. What is helpful to them it might be helpful to you.
There are tons of SEO tools that monitor not only your website performance but also that of your competitors. The good news? You probably already use them for other SEO stuff.
To help you more with this step, here are a few tools than can come in handy:
Now that you have identified your main competitors, you should add more relevant keywords to your first excel list.
Don't forget to add only the keywords are relevant to your content and industry.
Step 3: Understand the value of your keywords
How much is a keyword worth to your website?
The keywords visitors type into search engines are often available to webmasters and keyword research tools allow you to find this data.
However, those tools cannot show you directly how valuable it is to receive traffic from those keywords. To understand the value of a keyword, you need to understand your website, the content and make some experiments.
The next thing to do is to ask yourself…"are these keyword relevant to my website's content?"
The searchers must find what they want on your site, according to the keyword they typed.
You can always use SEO tools like Ahrefs or Google Keyword Planner, for extra help and generate more keyword ideas. Your goal is to find unique keywords to rank for, your competitors don't have.
Even the best estimates of value fall flat against the hands-on process of optimizing and calculating ROI. Remember : search engine optimization involves constant testing, experimenting, and improvement.
As you might already know, there are different types of keywords, such as long-tail and short-tail keywords. Each has a place in SEO and each has its pros and cons. 
Short keywords carry a very high SEO competition, which makes them really difficult to rank for unless you're one of the top content creators in the market/industry. But they definitely drive tons of traffic to your site and are what users are searching more often, because of their short length.
Longtail keywords are the favorite of the SEOs – and for good reason. Long-tail keyword phrases get more targeted results and, most importantly, they are easier to rank.
"So am I supposed to use only long-tail keywords?" Well, the answer is no. The trick to effective optimization is to balance your use of short keywords with long-tail phrases and produce quality content.
It's your call to decide what types of keywords you should use.
Step 4: Find forums and blogs related to the market
The easiest way to do that is a search on google "forums" + .
Speaking of which, here's how to search Google like a pro!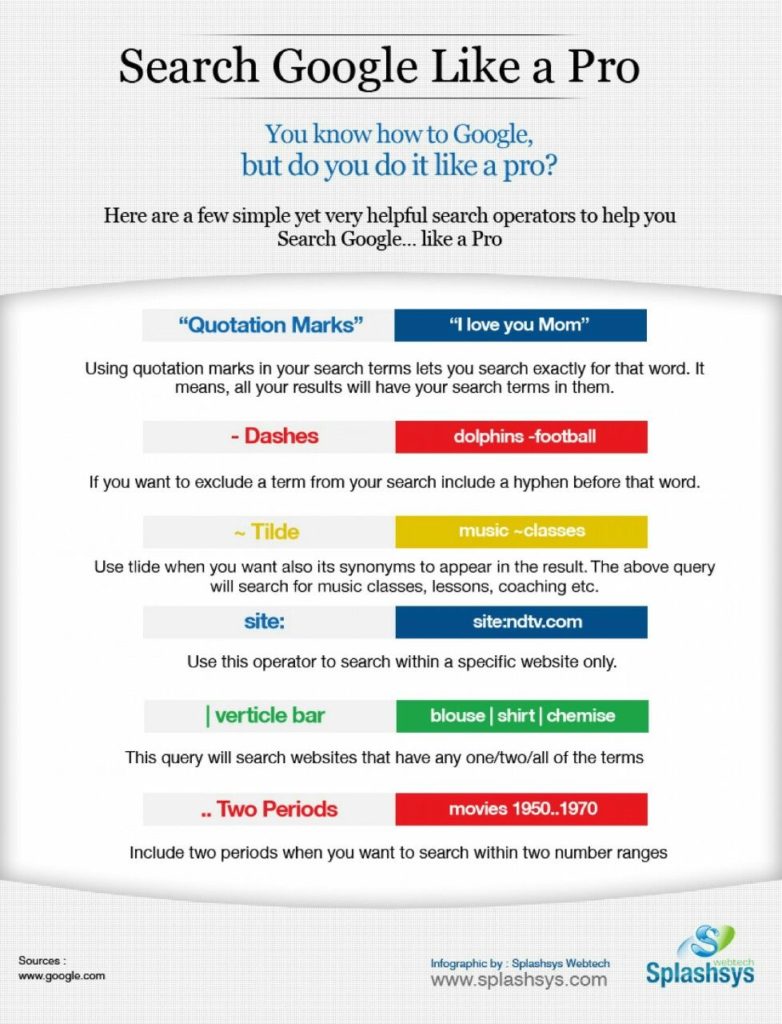 The market evolves and customer's needs are changing. You have to be updated and know exactly what are the habits, the problems and the challenges your potential customers have.
So, you have to know how your buyer personas will search your product. Then you need to understand their language and the language of the market.
Finding forums and blog posts related to the market you're in will give you this information and help you identify more relevant keywords, and thus expand your list.
Don't forget to show some love to your customers and listen to them.
Some ideas for blogs/forums are the following:
Step 5: Test your keywords and collect data
Test, test and don't forget to TEST your keywords.
While executing all these, you'll find yourself sifting through tons of keyword ideas and trying to decide which of them you will rank for.
To separate them, there's a bunch of keyword metrics to consider. In this step, it's time to evaluate your keywords according to data, you'll collect from different SEO tools.
Therefore, you should manually analyze the search results and use your SEO experience.
Let me tell you a little trick to test the value of your keywords.
You can compare the Google keywords planner, with the Ahrefs results. Then, evaluate the keywords you found with the following process:
"(Average Clicks*0.25) (Search Volume*0.75) = "the closest to reality" value of the keyword"
Take also into consideration some of the most important metrics like:
At the end of the day, you have to keep only the keywords that bring the most traffic to your website.
Hopefully, this article will help you with this.
Good luck!
(Visited 113 times, 1 visits today)